WHAT EXACTLY IS A WETT INSPECTION?
---
WETT Inc. is the non-profit training and education association responsible for ensuring that inspectors are fully trained and able to recognize an appropriate fireplace or stove installation. WETT stands for "Wood Energy Technology Transfer". An inspector that is WETT certified has the authority to clear, new and existing wood-burning appliance installations for use by ensuring that required clearances to combustibles are present, and that the appliance is safe for use. A WETT certified inspector has completed the 3 required training courses, and has assisted (or "shadowed") on at least 30 WETT inspections over a minimum of 80 weeks.
DO I NEED A WETT INSPECTION?
---
Any wood-burning appliance should have a WETT inspection performed when the property changes hands. The party taking possession of the home will need a recent passing WETT report for their home insurance company if they intend to continue using the appliance once taking possession. Although not mandatory in acquiring home insurance, the absence of an appropriate WETT report will likely nullify a client's claim to insurance in the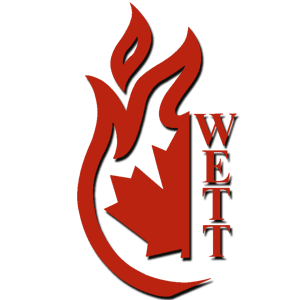 unfortunate case of a house fire.
Buyer Aware Home Inspections is proud to offer certified WETT inspections for all common wood-burning appliances (fireplaces, stoves and pellet stoves). Discounted pricing is available for WETT inspections performed in tandem with a home inspection.
---
To Book Your WETT Inspection
Call 705-331-1221
---