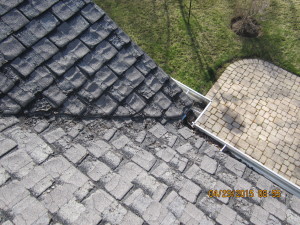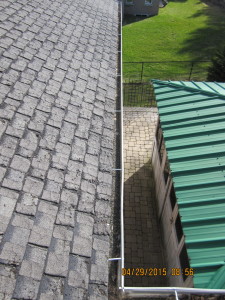 There are several visual clues to look for to determine whether it's time to replace your asphalt shingles:
-The first clue is to look at the corners of the 'tabs' on the shingles.  The corners will start to curl and lose their shape.
-The second clue is to look inside your eavestrough. If your shingles are getting worn out, it is here that you'll find the granules that protect your shingles from the damaging ultraviolet rays that have fallen or worn off.
-A third sign is when you can see cracking in your shingles.
All of these are signs that your shingles are nearing the end of their useful life and it's time to start saving for a new roof.
For your next home inspection in Barrie or Simcoe County call Buyer Aware (705) 331-1221